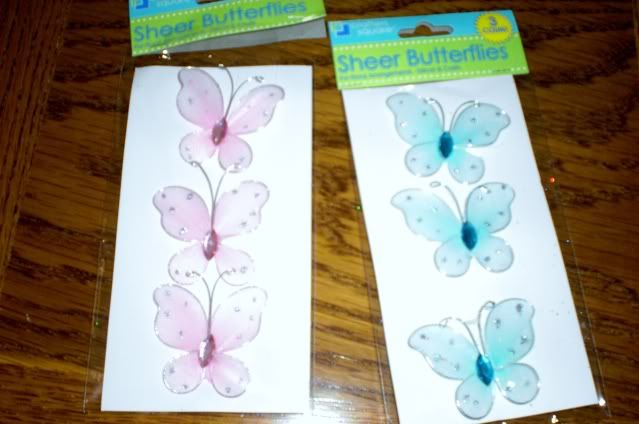 I found these adorable little butterflies at Dollar Tree and thought they'd be perfect on Baby Girl's lamp! It's been needing something!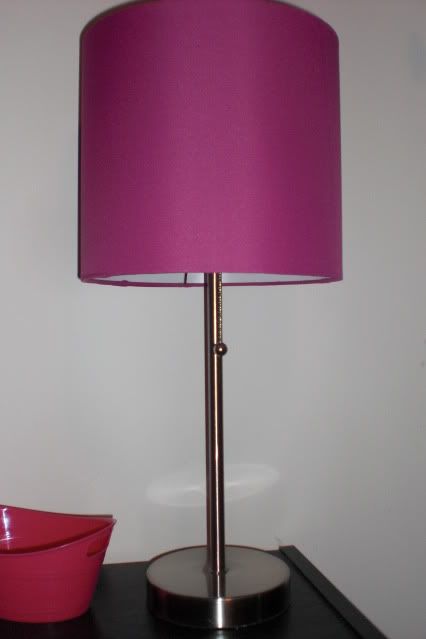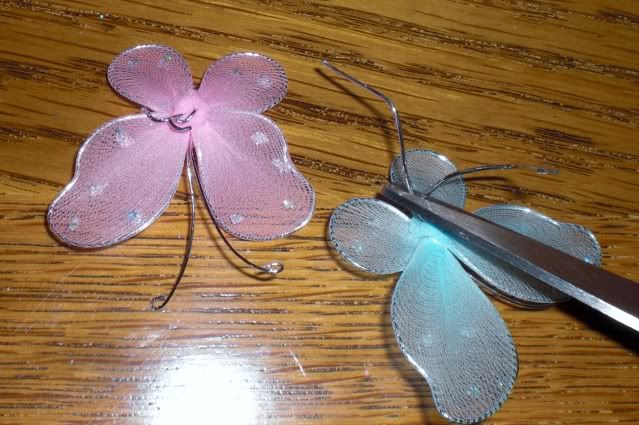 The butterflies had little wires to wrap around, ummm I'm not sure what! It had to come off to get them to stick to the lamp, but I couldn't cut it too shore because the wire was also part of the actual butterfly!
I added some two sided sticky foam to the back and simply stuck them on!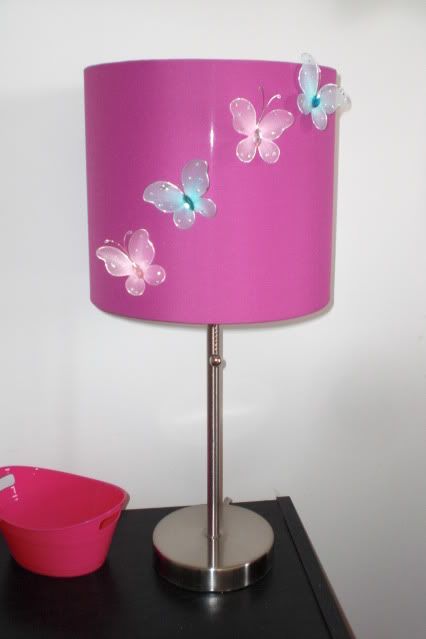 I added the rest to little buckets also purchased at the Dollar Tree.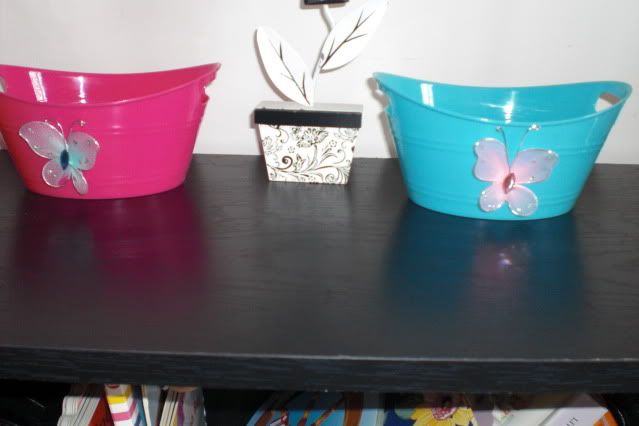 Simple update, easy to change! Which I'm sure I will because in a couple years she'll be able to yank those suckers right of!! Liking it for now!