Frenchy grey and white series of signs....working on them for the etsy shop!

Inspired by graphics from The Graphics Fairy, the text and scrolly thing here are both from there. I edited and streched the scrolly thing a little bit to make it fit here, there was another intricate design originally around the text graphic, but it was too complicated for me to trace in my Silhouette Studio program!
I used my usual method here, paint the font color, apply stencils I've cut from my Silhouette and apply the background color on top, remove the stencil, and sand to distress.






Text here inspired by the previous sign.....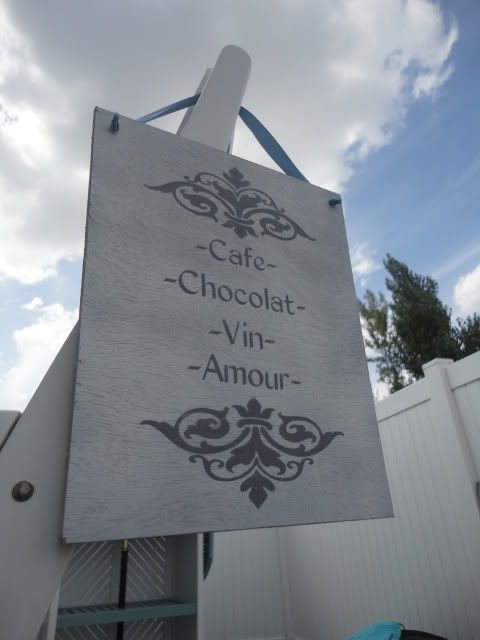 Which in turn inspired these Paris signs......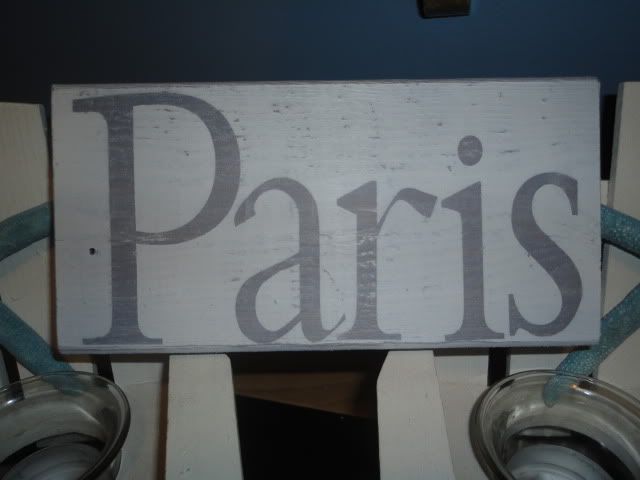 And this splintery piece of wood was crying out to be a beach sign, while I was still in a greyish mood!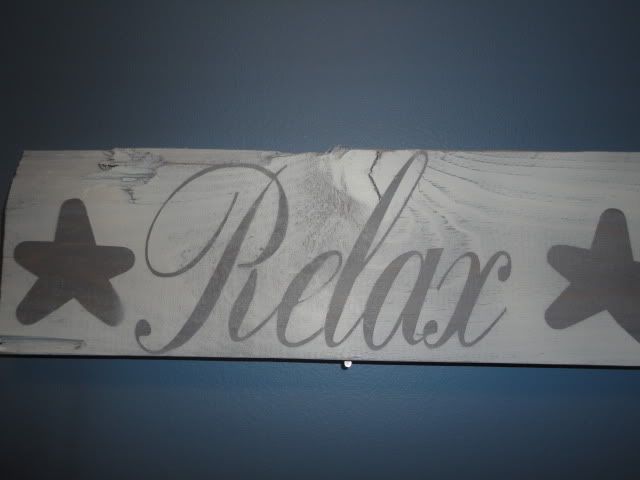 And I couldn't help setting up a little vignette in the dining room to see if the Paris stuff would actually work in my house! I love this little area, but it is BAD for picture taking....no natural light and the blue wall doesn't help that out!
Still it was cute, used some white, vintagey and frenchy things I could find around the house. Candles came from The Shabby Creek Cottage!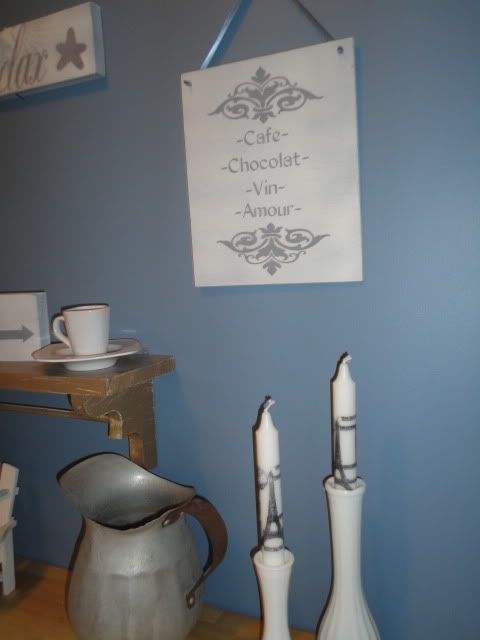 I usually party at these places.........