I've been dyyyyyying to attack my parent's old dining room set they gave me a few months ago!
Planning to paint it (white I think!), but I couldn't look at the nasty '70ish material covering the seats one second longer!
I only got one chair semi-finished tonight so I'll still have to look at them awhile longer, but I am soooooo in love with this new redo!
Hopefully, you can tell the new one is the one on the left! If you're diggin the one on the right- wish you could see it in person- IIIICK!!!
NEW
Drop cloth cover, painted on nautical stripes using painter's tape and some navy paint I've had forever and use lots in my bedroom.
I'm thinking of painting some numbers over on the other side and putting the stripes in different areas on the other 5 chairs. Yep, I've got 5 more to go!
OLD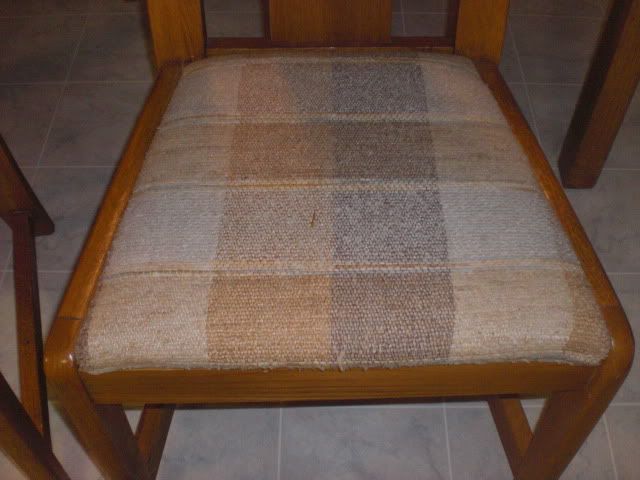 It's this nasty, icky, rough, weaved fabric that is probably older than me! Not fun to remove, took a lot of pulling with a flat head screw driver and pliers to get the rusty old nails out!
Linking up here: