I found these rough fence posts at Home Depot, that I thought would make great signs!
I had them cut each into three pieces and the top boards had a point. I sanded down one board to make both sides pointy but it was too much work to do it again! (Yeah, I need to get a saw!)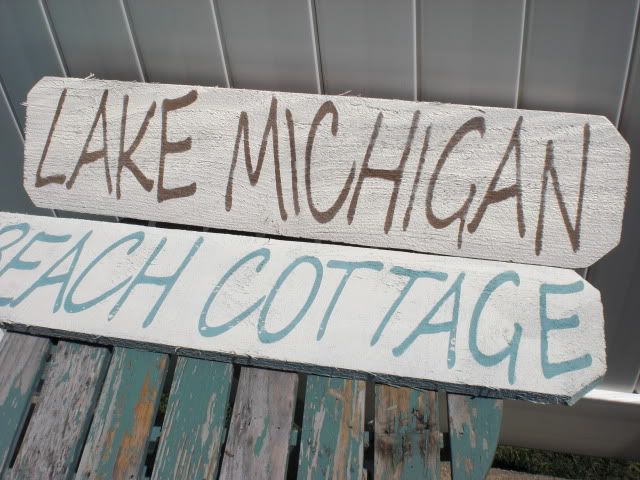 I made the Lake Michigan one for my sis-in-law's bday. She grew up on Lake Michigan, but now lives close to me in Nashville with my bro and their fam!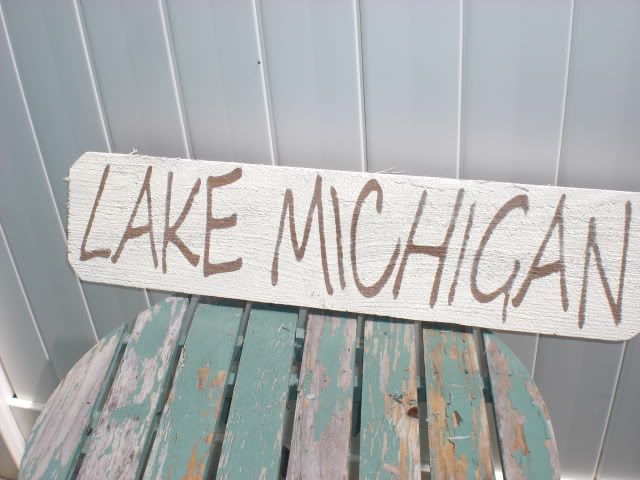 The Beach Cottage one was for me..........
I immediately hung it in the guest room!
It was the perfect completion to the doorway, along with my hanging starfish and jute, DIYed chalkboard and a clearanced rack that was missing a hook, which I simply replaced with a starfish! It's right by the laundry, so I hang up our swimsuits to dry there!
I love the rough splintery-ness of the wood!
Quick rundown of how I made them (I love learning new methods of painting signs so leave me any links in comments if you've made any different ways!)





Sprayed each board with the color I wanted the letters to be



Cut out the letters on contact paper with my Silhouette


Pressed the letters FIRMLY onto the boards. (a little hard to do since they are so rough, I used one of those Pampered Chef Scrapers!


Sprayed again over letters with the color I wanted the letters to seal it a bit.


Sprayed over the letters again with the main color of the board (Heirloom White for both!)


Peeled letters off!
No sanding needed here to make it look rough!
I'm usually hanging out at these parties........