Please forgive me for posting some iPhone pics! My camera is broken! Accck!
I found this shelf at Goodwill and looked past it's old "country kitchen" appearance to see it for what it could become!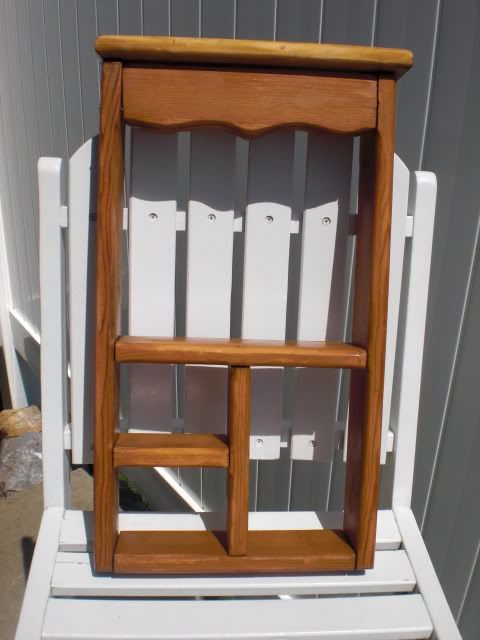 I sprayed it with Heirloom White, then mixed a few differnt blues, watered them down and brushed them on with my Purdy brush!
I left the top part under the shelf blank while I painted the rest and thought of what I should paint there. I thought a word would add a little more interest!
Decided on OCEAN, cut it with my Silhouette, and painted over the letters with the blue after placing them on. Then I peeled off the letters and smeared a slight bit of blue back on top of the letters!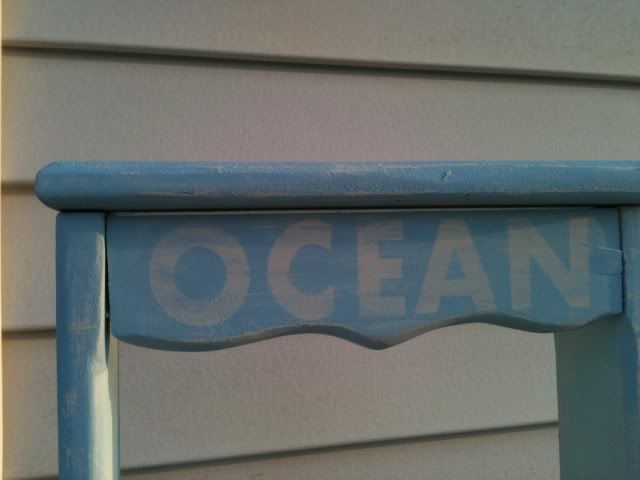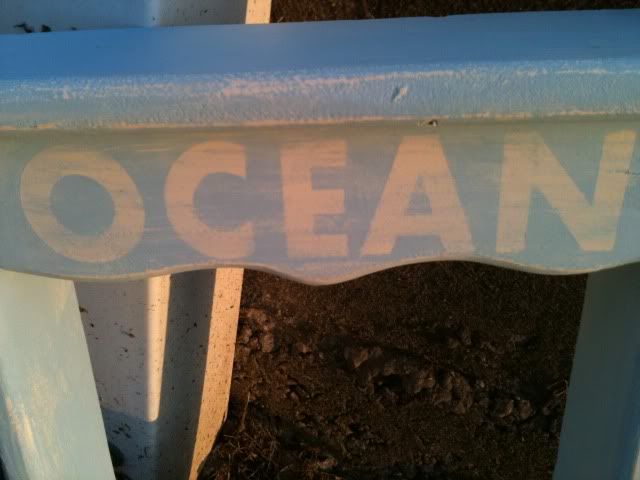 I sanded the whole thing to bring out some of the cream beneath. It was soooo easy to sand since I'd watered down the paint!
I'm loving how it turned out and pretty sure this will go in the guest room. Got company coming in a week and hoping to have it a little more fixed up by then!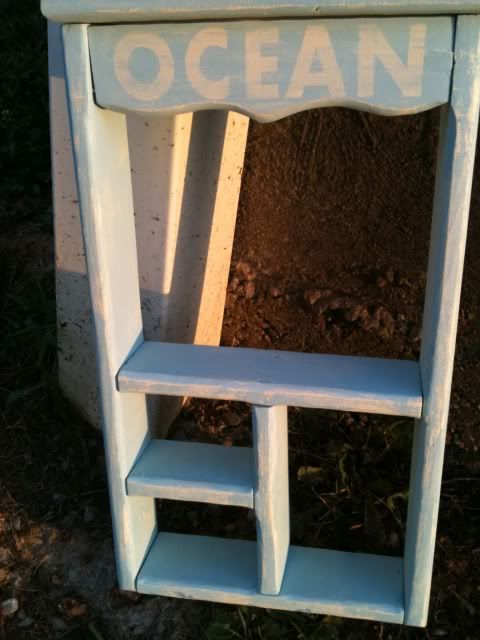 Linking up...
Thrifty Decor Chick's Before and After