I have a serious addiction!
Ok yes, I have an addiction to making signs.....but I also have an addiction to coffee!! Why not combine those addictions! :)
This one I designed for a customer, who liked my
french signs
, but wanted it to be about coffee. I made her an opposite colored one, and used the negative of the stencil to make this one.
Another with similar wording, but a mug this time, if you aren't into the vintage graphic....
And a nod to my favorite drink of the season........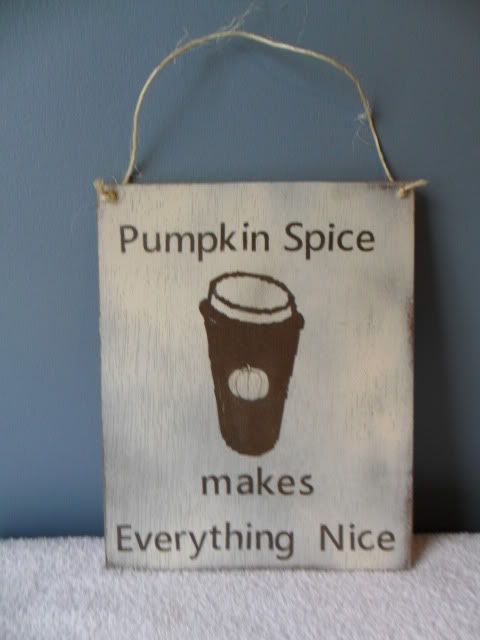 Love these ladies for hosting these great parties!!