I've been dyyyying to try my hand at sign making lately! I really want to find some good driftwood or some old battered barnwood!
Well, I don't live in the beach or in the country, so it may be awhile before I get a collection!
However, I did manage to scrounge up one liiiiitle piece of driftwood when we went to Tybee Island Beach over New Year's Eve!
I also snagged some great old pieces of palm tree that kind of looked like wood! You can see what I did with one of them
here
.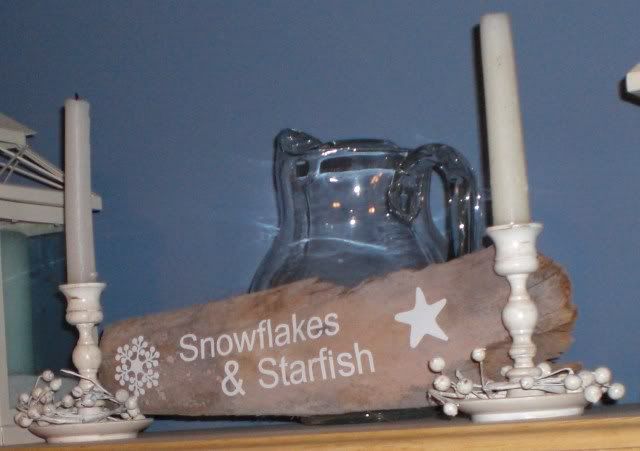 I simply dipped a small paint brush back and forth between white paint and water to get a runny, not so painted on/ weathered look on my teeny driftwood!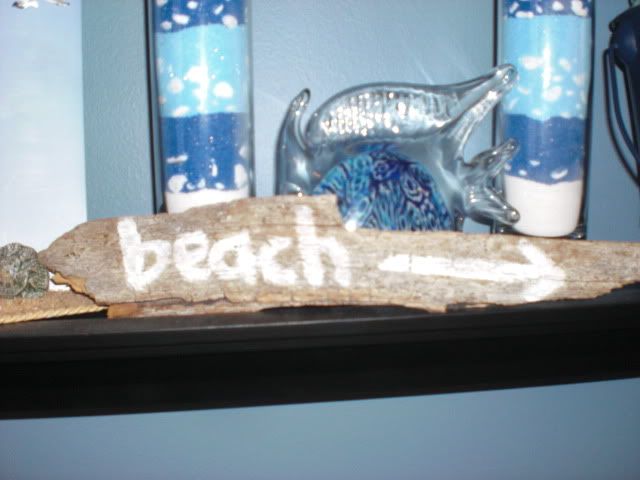 Loving it!
For now, it's on a shelf in my living room. I've got several black shelves above the TV filled with wedding and honeymoon memorabillia that all matches my decor (hehe). Not sure if this is where it will stay- it's already moved around to a different one than pictured!
My first driftwood sign! Yay!
Linking up....