I know it is technically still winter, but I'm craaaaaving some warmth and some springtime pleasures!! It's actually been warmer- even hit 70 one day, a week after a major snowstorm even- but there is no telling if it will be freezing again next week! That's how Tennessee weather is!
It's also why I always leave out a few pieces from all seasons when I switch out my winter/summer clothes!
So, in order to feel a little more springy around here, I made a few changes and removed my Valentine decor and winter decor, but used some of what was still around to create a semi-spring display! This post may have you thinking you've seen it before, but you haven't!
I took away all the fluffy snow, snowflakes, and hearts, and started wishing for warmer weather, throwing in even more rose petals and flowers than I had before!
Check out my former decor in the dining room here to see the transformations:
Christmas Decor
Winter Decor

Valentine Decor
I'm actually liking keeping the touches of light pink in my
Dollar Tree Roses
, and as you can tell, starfish have seem to make their way into everything lately! Loving them!
All of my candles are from my wedding, and the flower petals are all either from my 3 little flower girl buckets or wedding decor.

In saying that, have to share a picture of the 3 cutest flower girls ever! You know, so you can see the flowers really were part of my wedding! :)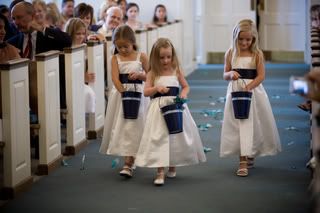 This is the hubby's niece, a little girl I've babysat her whole life (still do!), and my niece! You can see more of my wedding stuff around here, as this blog started off following lots of my DIY wedding stuff!
Here's my new not-quite-spring-but-wishing-for-it displays.

My buffet: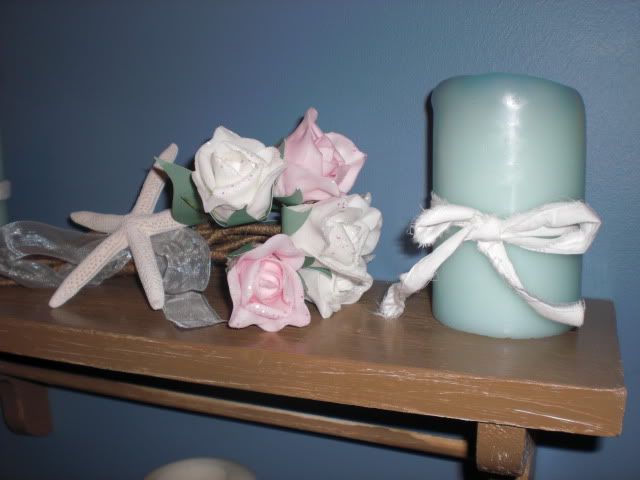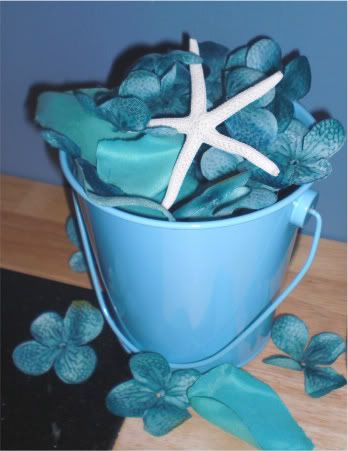 I think this bucket with the overspilling petals may be my favorite part of all.
My hutch: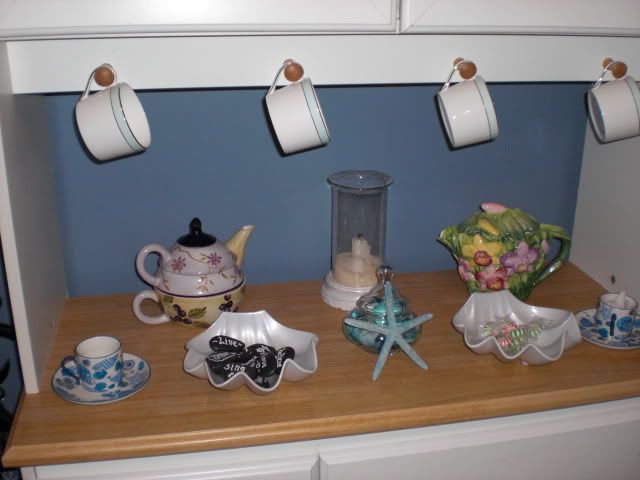 I thought my teapots seemed really springy! I'm also on the hunt for some new teapots, maybe vintage? Maybe all white? I also love to collect espresso cups. I always used them as my "teacups" as a little girl! I still have two sets that I used to use!
I've got to find something better to put in that second seashell bowl other than candy! Should I make more wishing stones?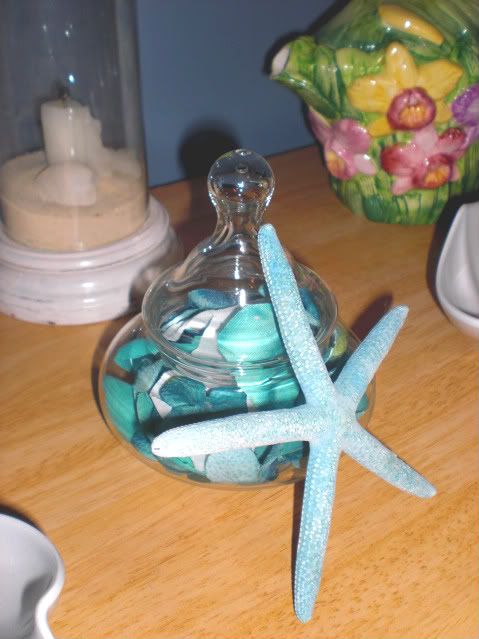 I looove my little apothecary jar!!


My table:
Took away the flannel runner and all the "snowy" stuff! I'm liking how simple this looks! I should also mention that I changed out table cloths only because I'm starting to feed Baby Girl real food, and even though she's in her high chair, I was constantly getting stuff on the nice table cloth! This one is vinyl and can be wiped down!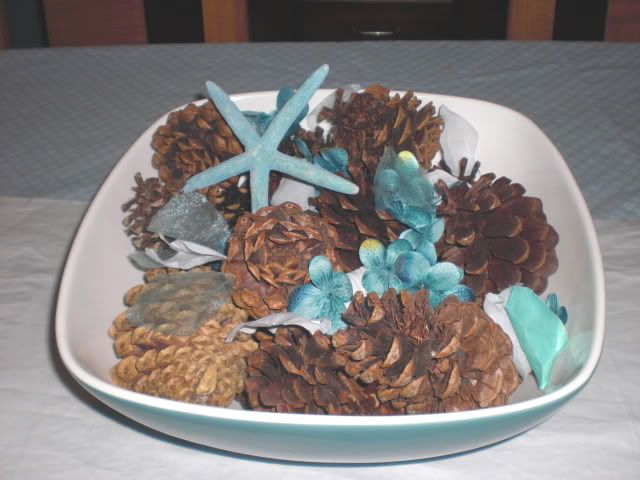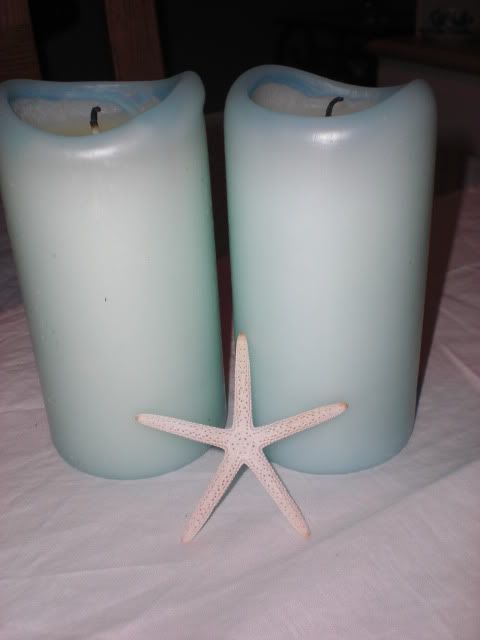 Ahhh, simple is much better!
Hopefully this will ward off any more snow around here and bring out some flower buds!
Anyone else starting to decorate for spring yet??
Linking up: