Team Bride
I've written before about how much I adore all of the cute tanks, tees, and bags out there for bridesmaids and brides! I'm excited to have come across some new stuff and even created some of my own!!
My cousin and bridesmaid Ashley directed me to this great site to design shirts, etc,  and they have some really cute ideas!
Customized Girl
Almost anything you could think of to put on a tank or t-shirt, someone has already done it! If you search for Bride or Bridesmaid, there are some great ideas, or you can create your own! I'd show ya if I could but they're all in flash for editing purposes, so go look at
these
!!
You can add your own graphics or ones provided, change fonts, sizes, etc. I played around with it for awhile, and it's a lot of fun! It's not too expensive if you design something from the
Sale
section! (*note*- it's $10 more to design the back of the shirt too!)
I've also been working on making my own stuff!! I went to
Walmart
 and found these iron-ons.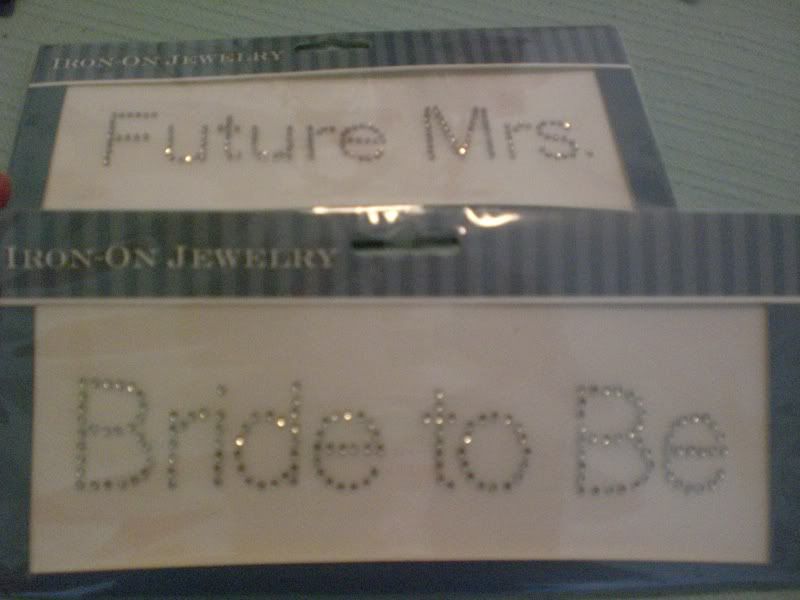 The Future Mrs. one is actually a pale pink- hard to tell in the picture!
I also got some plain tanks - gray for Future Mrs. to have one that was a little more subtle! - Navy for Bride to Be!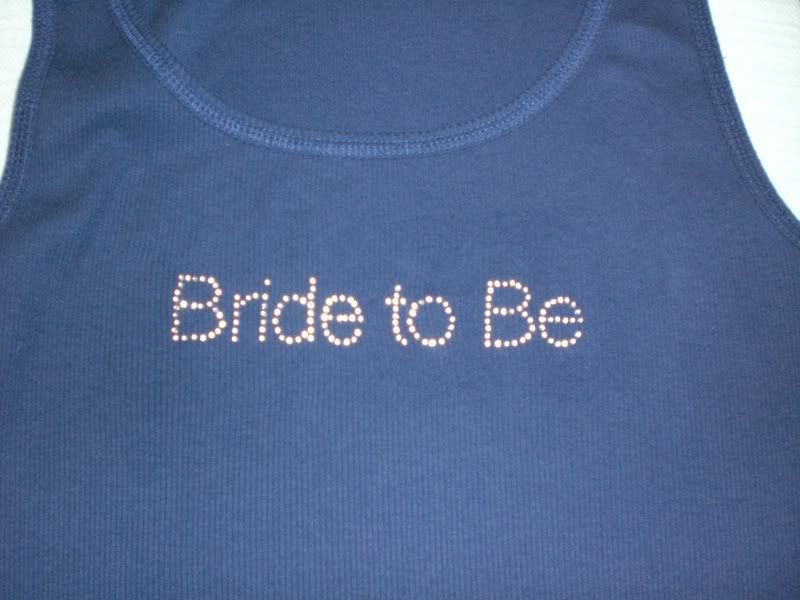 They turned out pretty good, and the instructions on the iron-ons were very simple to follow! The only problem I had was with one little stone on the Future Mrs.  not sticking- I think it had already lost its stick before I put it on because no matter how much I tried to put it back on, it wouldn't stay!! Now, I'm going to look for an "H" to put "Future Mrs. H" We'll see if I find one! I'll still be happy if I don't!
There are lots more great ideas out there for DIYing your own gear, or for buying some custom made! Happy Shopping! :o)