It tookseveral visits to several churches (some which were hideous for a wedding!!) in order for me to find the perfect one! We did visit lots of other great ones, that I'll do a feature on soon, but here is the one we chose!!
St. Paul's Community Church in the Green Hills area of Nashville, TN is such a great location! So far, the people there have been pretty great to work with (although the current director of weddings just left and someone new has come in- we haven't met her yet!). The church also has a school and senior living community behind it, so although it looks small, it's pretty modern and updated throughout the building and still has the charm of an intimate "chapel" inside the sanctuary!
I wasn't sure that it would fit our guest list of about 350, so we dismissed it as an option pretty early on. Then, when the fiance and I were watching a sample video from our videographer
Pursuit Video
, and I realized that they were filming at St. Paul's! Ray immediately said "That's it! That is where I want us to get married!" And I was happy to oblige! Even if it does mean trimming down the guest list just a bit! (But so far, we haven't had to!) So we called, and checked it out further, and now it is ours for the big day!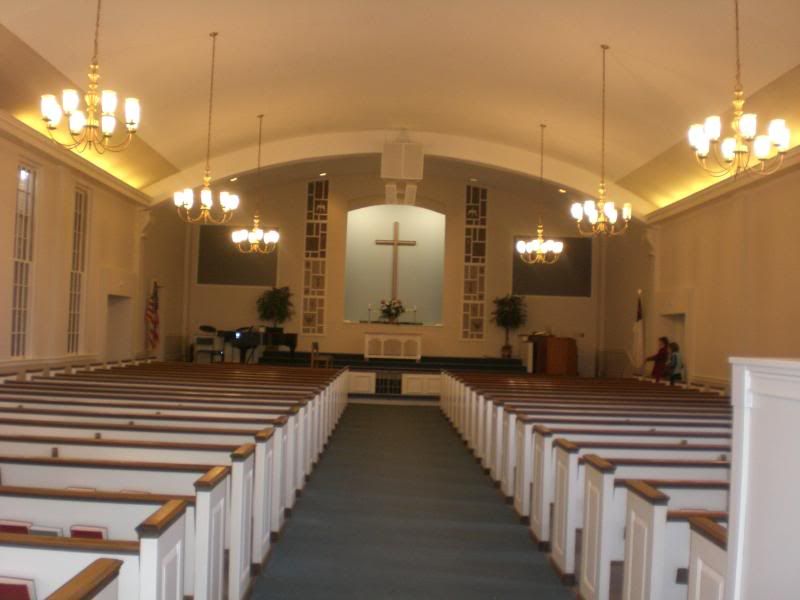 They have great bathrooms in the back, which we will close down just for the wedding party use before its time to walk down the aisle! With big mirrors and cozy places to sit!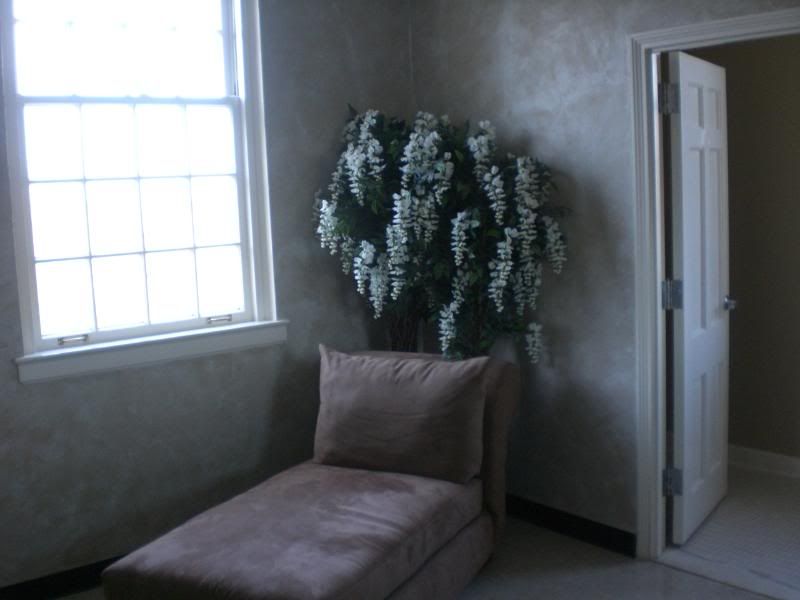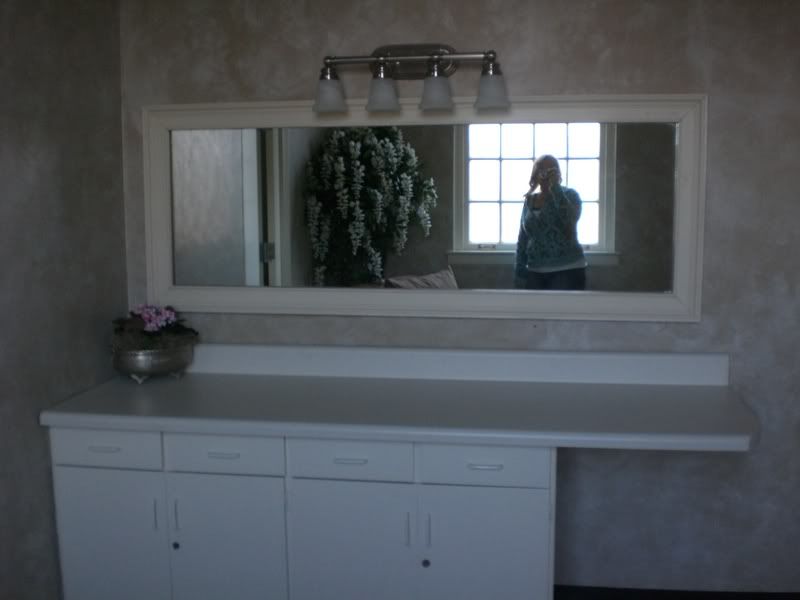 The stage has plenty of room for my big wedding party!!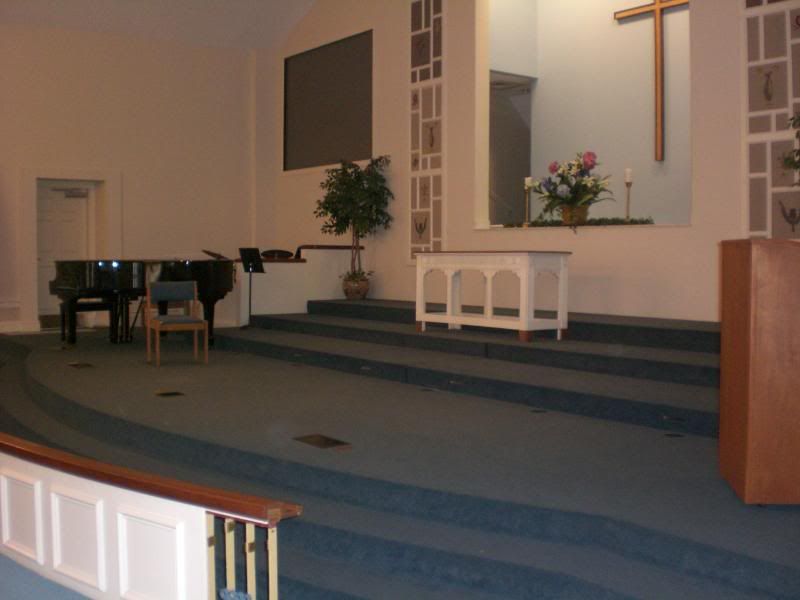 Our cake reception will be held downstairs in the fellowship hall, which isn't huge or anything great, but we'll do our best to spiff it up! :o) In the pic here, they are having after school care, so alot of things wouldn't actually be in the room!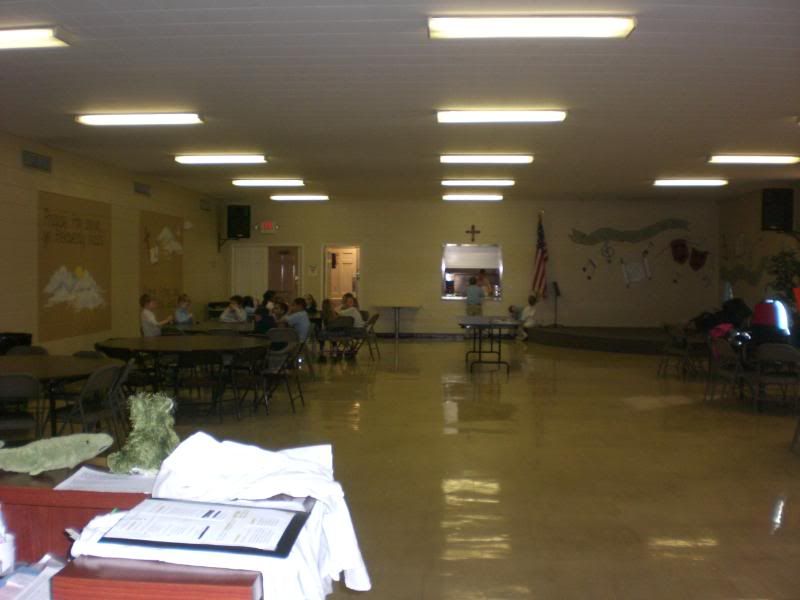 I wish that I had more pictures of the outside of the church, which is absolutely gorgeous! There is even an ampitheater which could be used as a reception location (I'd use it, but in July it will be waaaay too hot outside!). And the railings around the church depict stories from the Bible, like Noah's Ark and Jonah and the whale! Super cute!! The staircases will also be fantastic for pictures!!
I can't wait!!!!!! :o)