I'll be writing more later this week about the details of my fabulous weekend, but here's the highlights!

Trying on wedding gear with my handsome men! (of course, I'll be wearing something a little different on that day!!)

SATC party with Ashley and Kelley! (best party ever!!)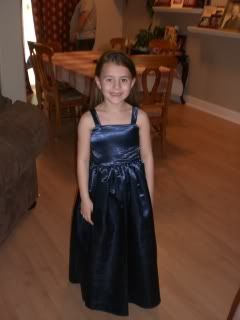 Checkin out my beautiful Jr. Bridesmaid, Olivia, in the dress her mom whipped up that morning! (Also gettin my BM's fitted in their dresses- the one you saw me in above with the guys!)

My first bridal shower- with my lovely ladies in red! The world's greatest "bosses" and friends!
I also shopped for and ordered more flowers, ordered my wedding band, found someone to do my wedding programs, and not to mention- got to try out some of the new dresses I bought last week! :o)
I'm off to open up all the boxes my presents came in and set them up in my fiance's (and our!) new place!
Tonight, I have a cake tasting for these beautiful babies with
Cakes by Shara
!!! (I'm quickly becoming addicted to her yummy goodies!!) More on all of the above later this week!!