It seems ever since I got engaged- along with lots of other things I've started to do!- I've become a crazy pile maker!! This past Monday, my job was to ATTACK and ORGANIZE those piles!! Am I the only one whose place looks like this??!!
My wedding pile
My -need to sort, store or get ride of pile of shoes/winter clothes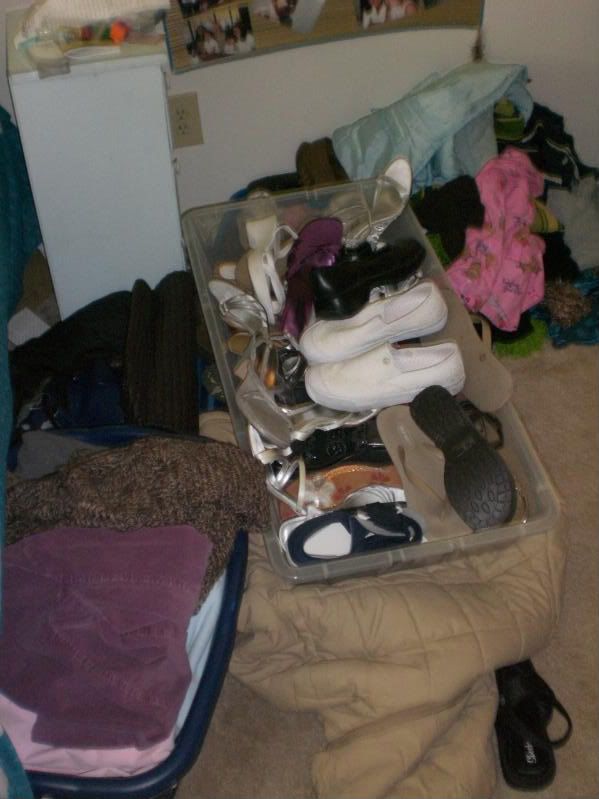 My yard sale pile.....getting bigger as I clean the other piles!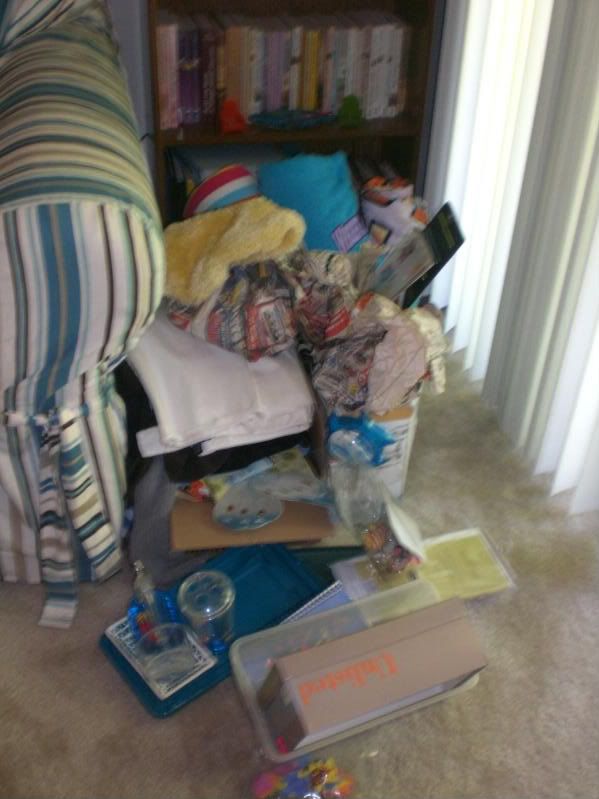 My "Take to Ray's/my new place" pile! (which grows about 10x's every day!!)
My recycle pile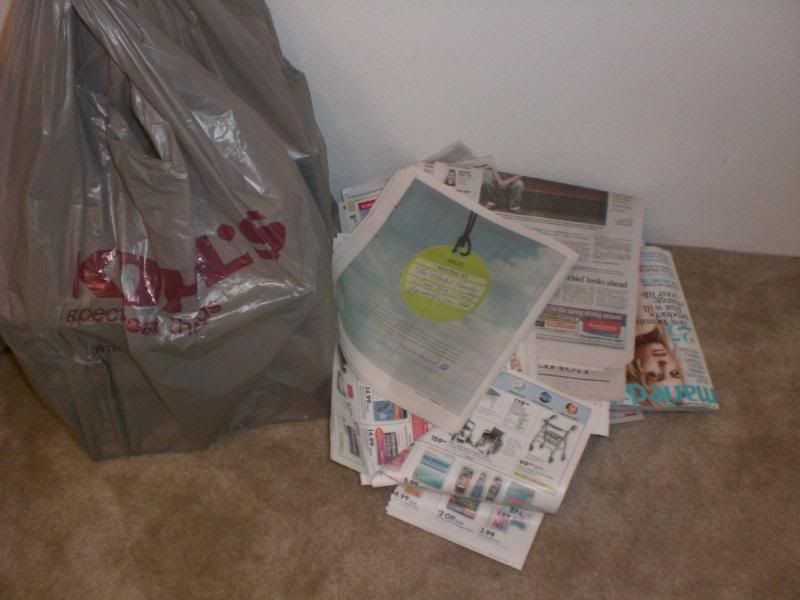 Believe me....it was even worse than the pictures show!! I was going completely CRAZY (ask Ray, he'll attest to that!) with all the piles everywhere, so I attacked them furiously!! Even though there are still piles, I'm not tripping over anything anymore and my apartment is much more livable! That's a good thing since I still have about 3 months left in it! :o) I feel MUCH better, and even though I still have some piles, they are manageable! In a couple weeks, my "take to Ray's" pile will be gone when he moves in our new place, and then in a few months-- my wedding pile will be all used up!!! I'm sure I'll find new things to pile then though! :o)