After the Relish party on Sunday, Kelley (my bridesmaid and faithful wedding event companion!) and I headed over to check out the stores in the new Hill Center at Green Hills. We were sure that we wouldn't find a thing we could afford, but we wanted to look around! I wanted to visit Swoozie's, a fun store I'd heard Ashley talk about, and she wanted to vist a friend that works in the area. So off we went!
After a couple stores where- yep, we were right, we couldn't afford a thing, we headed to Swoozie's and I was a bit un-optomistic! I knew I'd love looking at their stuff, but expected that prices would be like other stores in the area. Now, don't get me wrong, their stuff wasn't cheap and not as fabu-less as I tend to like prices...but they have some fantastic stuff, that was totally within my grasp!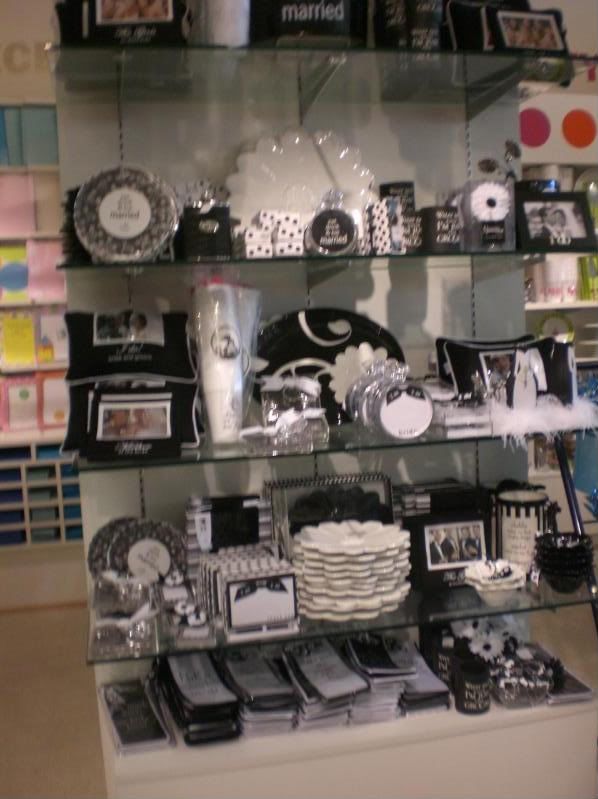 This is a huge bridal section of cool gifts for bridal party members, or for yourself, all in black and white! There are lots of fun expressions on them!
They also carry a couple other lines of bridal stuff- like the adorable stuff by
Mindy Weiss
- which is so cute, but slightly pricey!
Also they have some amazing stuff for decorating for summer-time!! A ton of brightly colored sets of dishes, partyware, etc. that lines the front of the store and catches your eye immediately! And also this cute light blue/sand colored set that I just loved!!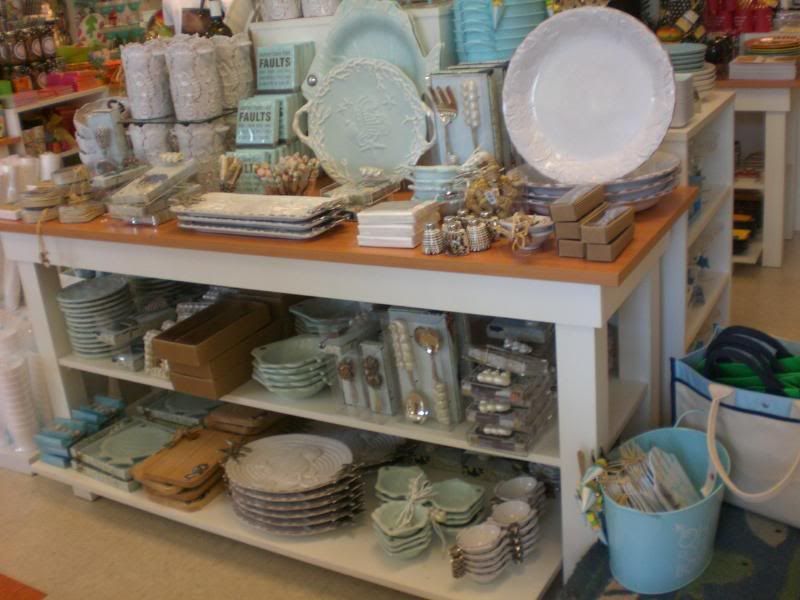 Can I register here???
They also have an amazing line of paper to DIY invitations, stationary, etc. And a HUGE assortment of things to personalize- notecards, bags, coasters.....you name it, they probably have it!
I could've stayed in there forever! And we did stay quite a long time!
I managed to come out only buying these adorable appetizer plates which exactly match the colors of the dishes I've registered for.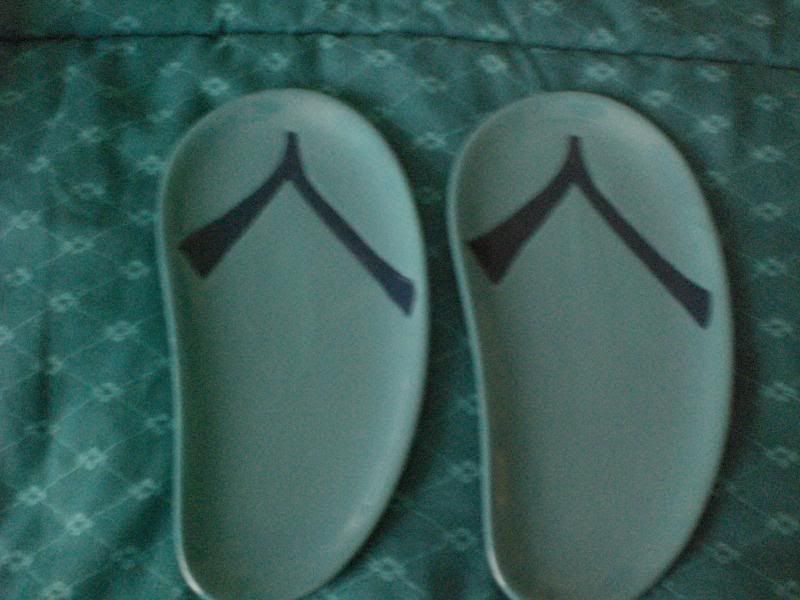 And this beautiful card for my mom for Mother's Day! It's from Papyrus (which they also have a store I looooooove in the Green Hills mall!)
If you haven't been to Swoozie's yet, check it out.....and if you're not in Nashville, search for one near you!