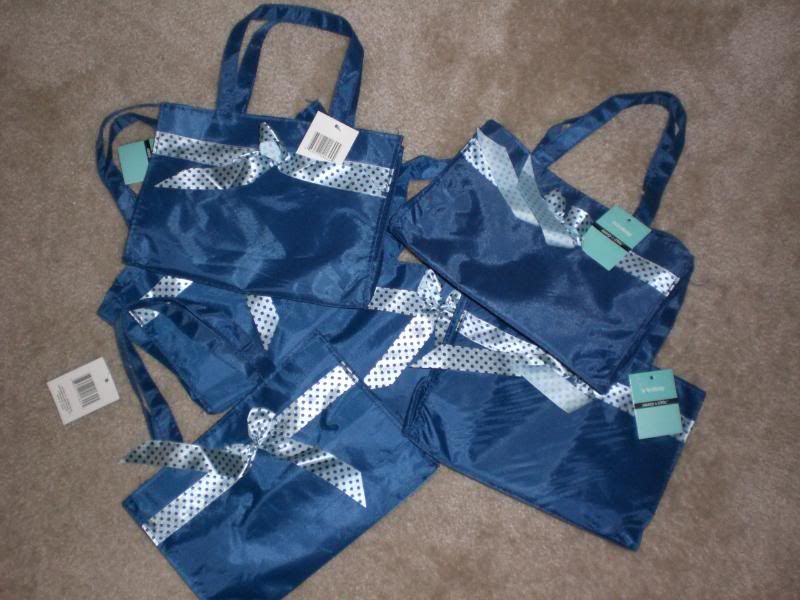 Ok, so you know I'm a big fan of anything cheap! I come by it honestly, it's in my blood- from my Grams, to my mom, to me!
My mom found these adorable purses at
The Dollar Tree
 a couple weeks ago, and I just recently had time to go look for them myself. She'd bought one of the navy ones above and one of these light blue/brown polkadot ones below....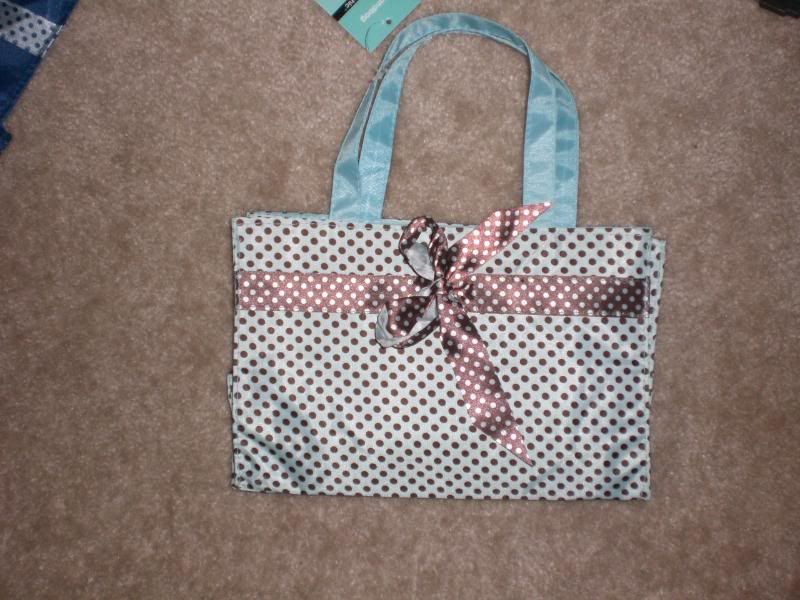 At $1 a piece, I couldn't make them that cheap!! I found the rest of the navy ones, and found enough for all 6 little girls in my wedding party (yes, SIX!!) and decided to just go with the navy/light blue, since they match better. The jr. bridesmaids are wearing navy dresses with teal sashes (opposite of my bridesmaids), and the flower girls are wearing white dresses with navy sashes. So these will match both sets of girls!
I decided to keep the light blue/brown one for myself because it's just so cute and I'm always needing bags to throw stuff in to carry around! And again....it's $1!!
I'm planning to fill them with fun stuff like lip gloss, candy, play jewelry, etc......anyone have any more ideas on how to fill my little girl's gift bags??
I'm sure I'll think of lots of things, but if you have any fantastic ideas, please share!!
If only boys/men were as easy as girls/women, I've already got nailed down for the most part what my girls are getting!! The males?? Who knows?? Not Mr. Fiance, that's for sure!