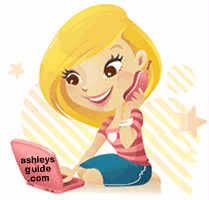 Recently, Ashley of
Ashley's Bride Guide
 asked me to be a featured guest blogger on her site! Super excited about it, I immediately agreed, and she set to work creating my blogger image (above) which I am also totally excited about! Most of my entries on her site will come from this one, but you can still go check me out there by going to my page on her site!
The Fabuless Bride
 is my new persona- as I am a bride on a mission to create a fabulous wedding at the cheapest price possible!! Trying to save up that extra money for our honeymoon or stuff for our new place (wherever that might be!!).
If you are just reading my blog, and haven't visited
Ashley's
, you really should! It's specifically for Nashville Brides, but has lots of great info on wedding trends/style that any bride could use!!