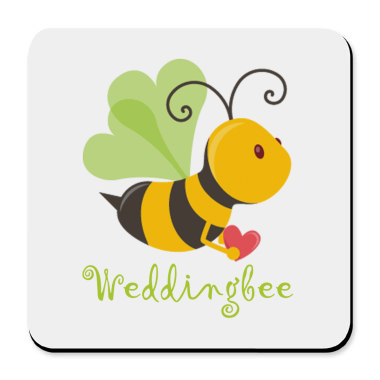 I'm not even sure how I came across it, although after finding it, I've noticed several other sites I read are linked to it! But I just spent WAY too much time reading all the bridal blogs at
Weddingbee
!
I'm sure I'm the last to hear about it, but in case you don't know what it is..here's their def. from their
FAQ page
!
"What is Weddingbee?
Weddingbee is a wedding blog updated daily by 20 or so real brides across the world.  They chronicle every aspect of their wedding planning journey sharing ideas, diy projects, research, and their personal wedding stories.  By following along on these real brides' journeys, we hope to inspire and help you plan your own wedding! "
I'm super excited about some of the DIY projects I saw on there, as well as the hundreds of other things I've yet to look at!!
One of my favorite ideas is blogged about by a few different brides, but basically they are all about collecting non-pro photos from all your guests! Most of us know it can take awhile to get those pro-pics (totally worth the wait though!!), and we want to see some photos asap after the honeymoon! I'm
STILL
trying to get pics from all the activities surrounding my BFF's wedding!! (
AHHHHEMMM!!!)
And these offer great ideas to avoid the same situation at my wedding!! These ideas offer quick and easy ways for all of your guests who used their digital cameras at your wedding to share them with you- without having to hound them for it! (
AHHHHEEMMMM!! Sorry, must be the flu still gettin to me! ;o) )
Click on the picture for this fantastic idea from
Mrs. Lemon
and check out
Miss Cream Puff's
idea as well by clicking on her pic!
Also, check out the comments under their blog posts....I especially like the idea from user "GG" about passing out self-adressed, stamped envelopes with blank CD's that the guests can upload their photos to and then drop them in the mail to you!
It's too late for me to share any other Weddingbee ideas, but I know there is lots more to discover! YAY!! :o)